about the restaurant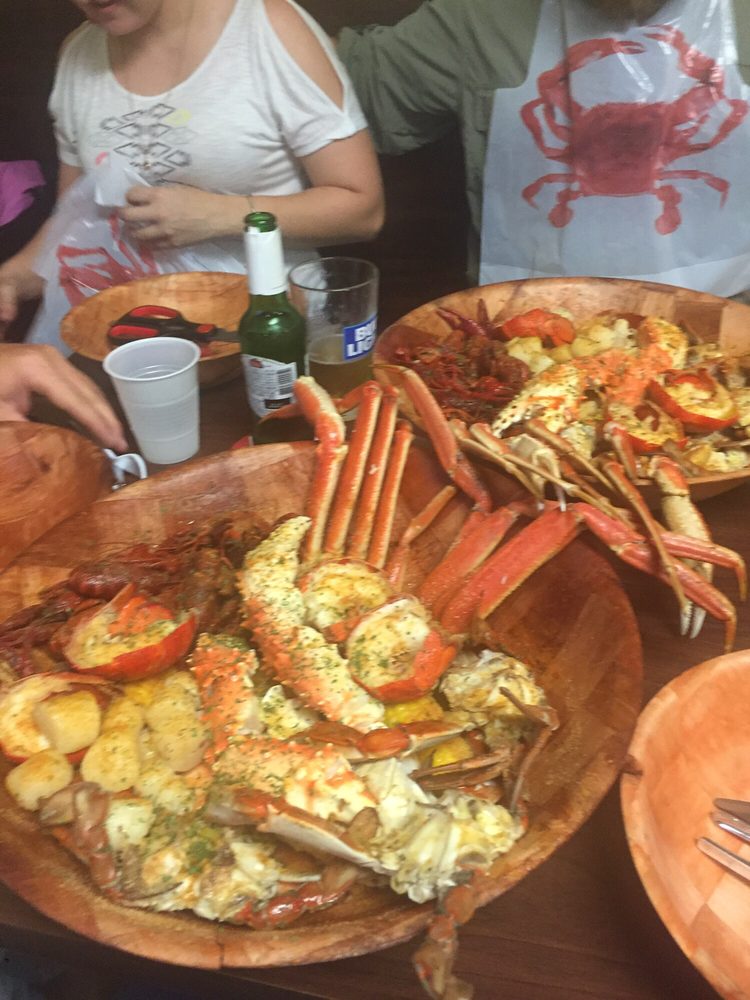 Salty's is gone, Replaced by the Crab Stop of Sebastian, operated by Ellis Buckner, his wife Brandy, and good friends Alex and Beverly Addison. For medical reasons, Alex had to leave his job as a Fireman. Story has it that after eating a crab dinner in Daytona, it was decided to open a Crab Stop franchise in Vero. His wife brings kitchen expertise, gained during 12 years of experience in food service and kitchen work.
The Crab Stop's fare is all homemade, including lobster bisque and New England clam chowder. But this is a Crab Stop and their specialty is definitely crab. Their blue crabs are Maryland-style, traditionally steamed live, seasoned with the restaurant's own spice mixture – not Old Bay – and served with melted butter. Another offering is garlic crabs which have spicy secret seasoning with garlic butter.
Feel like sharing? Reportedly, their most popular menu item is the Snow Special: three clusters of snow crabs, 12 jumbo shrimp, one pound of steamed red potatoes and two corn coblets. It's enough for two or three people.
Not a crab person? Not to worry. Also on the menu are fried fish sandwiches, including Tilapia, Mahi, and Catfish. To make them a complete meal, there are additional sides such as corn fritters, garlic rice, corn coblets, hush puppies, sausage, red potatoes, coleslaw, garlic eggs and conch fritters . They have burger's, (one called a 12oz Hurt Me Burger, ), as well as wings. They also have shrimp dinners, and many combination platters.